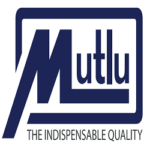 Genel
Sektör Metal Sofra Mutfak ve Ev Gereçleri

İş İlanları 0

Görüntüleme 55

Kuruluş Tarihi 1980
Firma Tanımı
Mutlu Metal was established in 1980 and started manufacturing handles from stainless steel in 1986.
Our company develops special products for customer demands mainly from stainless steel materials and makes serial production of these products. Our expertise is the design and manufacture of stainless steel kitchenware and marine products and cookware accessories of these products, especially handles and knobs
We can produce handles and knobs with using sheet metal, tube, profile and wire products.We have  press, machining, welding and surface treatment machines suitable for stainless steel metal production in our factory and more than 200 in accordance with customer requirements. The molds, apparatuses and gauges required to realize these processes are also designed and manufactured in Mutlu Metal.
Mutlu Metal is a manufacturing company that exports 95 % of the products and 220 people work and grows with its investments and is one of the leaders in its sector with its production capacity and technological infrastructure
Our company is manufacturing in world standards with ISO 9001: 2015 Quality Management System and ISO 14001: 2015 Environmental Management System certificates at its factory established on a total area of ​​9.000 m2 in Yazıbaşı / Torbalı with 5.000 m2 closed area.